Rewards > Bingo Bonus Cash > £5 Bonus Cash at Nutty Bingo
£5 Bonus Cash at Nutty Bingo
Redeem now for 20000 PPTs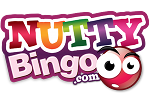 There's no better way to spend your Port Points than on £5 in Nutty Bingo cash. Nutty Bingo is everything you love about Bingoport, but with real cash bingo. It's the place to be to catch up with your fellow Bingoport members who are keen for a flutter.

If you haven't already joined, click here to sign up at Nutty Bingo and get your Nutty Bingo username. Then head back here to exchange 20000 Port Points for your £5, absolutely Free.

In order to redeem a bonus at Nutty Bingo, you must have made a deposit of £10 or more at Nutty Bingo last month and you must have recorded your correct Nutty Bingo username in the My Bingo Sites tab of your BingoPort account page before redeeming. Failure of either of these two requirements could mean the loss of your portpoints.

Bonus cash redemptions are processed each Thursday (if purchased by Wednesday night) and usually credited within 48 hours of processing.

Please note: If you redeem this bonus cash item after Midnight on Wednesday, you will not receive your bonus until the end of the following week. We request that you contact us only if you have not received your bonus within 10 days of redeeming. If you did not make a deposit of £10 or more at Nutty Bingo last month, you will not receive your bonus and your Port Points will be forfeited.