Dotty Bingo: A Review of Offers, Bonuses and Promos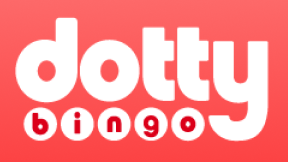 100% Bingo Bonus up to £100
Receive top-notch customer support
Quite a few progressive jackpots
Penny Bingo games in various rooms
New players only. Min deposit is £10. Bonus can be played on bingo only. Offer valid 48 hours after registration. Debit cards only. 3x bingo, 35x casino wagering required. Max bet £6.25. Game weighting applies. 2-day bonus expiry. T&Cs apply. 18+ BeGambleAware.org.
Dotty Bingo Review Intro
Dotty Bingo is a popular website on Broadway Gaming's platform. It's a warm and entertaining site that provides a more friendly experience compared to bigger brands where players can feel like just another customer. The site offers plenty of bingo rooms, slot games, promotions, and rewards for loyal players. Broadway is a well-established company with a good reputation and holds a valid license from the UKGC, guaranteeing the site's legitimacy. The welcome offer is simple, and players can enjoy various bonuses like bonus-back and special jackpots.
Our Dotty Bingo Review Score
We took the time to play on Dotty Bingo and share our complete review of the site, its features, and what it's like to play there. For a quick overview, check out our review scores for Dotty Bingo:
| | |
| --- | --- |
| Overall Score | 7 / 10 |
| Welcome Offer Rating | 8 / 10 |
| Existing Player Promotions Rating | 6 / 10 |
| VIP & Loyalty Rating | 7 / 10 |
| Product Rating | 7 / 10 |
| Branding Rating | 7 / 10 |
| User Experience Rating | 7 / 10 |
| Bingo Rooms Rating | 7 / 10 |
| Bingo Games Rating | 7 / 10 |
| Additional Games Rating | / 10 |
| Mobile Rating | 7 / 10 |
| Responsible Gaming Rating | 8 / 10 |
| Jackpots Rating | 7 / 10 |
| Penny Bingo Rating | 7 / 10 |
| Payment Methods Rating | 7 / 10 |
| Depositing Rating | 7 / 10 |
| Withdrawing Rating | 8 / 10 |
| Customer Support Rating | 8 / 10 |
Dotty Bingo Pros & Cons
Need the important facts without reading the whole review? Get the short version here to find out what we liked about Dotty Bingo and where we think there's room for improvement:
Receive top-notch customer support
Quite a few progressive jackpots
Penny Bingo games in various rooms
A fee may apply for withdrawals under £20
There is no free bingo
The welcome offer is bingo only and not very big
Dotty Bingo New Customer Welcome Offer
100% Bingo Bonus up to £100
New players only. Min deposit is £10. Bonus can be played on bingo only. Offer valid 48 hours after registration. Debit cards only. 3x bingo, 35x casino wagering required. Max bet £6.25. Game weighting applies. 2-day bonus expiry. T&Cs apply. 18+ BeGambleAware.org.
Dotty Bingo Offer Breakdown
Dotty Bingo offers the most straightforward welcome offer we've seen so far. Simply make your first deposit (£10 or more), and you'll receive a 100% bingo bonus match, up to a maximum of £100. That's all there is to it! Just remember that you have a 48-hour window to claim the offer after registering, so make sure you don't miss out.

It's important to note that you can only avail of the offer if you deposit using a debit card. The bingo bonus comes with a 3x wagering requirement, which is actually quite reasonable, especially for a first deposit offer. Typically, these types of offers have higher wagering requirements than others.
Dotty Bingo Welcome Bonus Our Verdict
Although Dotty Bingo's welcome bonus is not bad, it's not the most exciting we've seen. Other major brands offer bonuses of up to 500% for the first deposit, and sometimes they even throw in free spins.

Therefore, Dotty Bingo's 100% match doesn't stand out as the largest bonus available. However, Dotty Bingo has a lot more to offer beyond a flashy welcome offer. So, if you're not specifically looking for huge bonuses, Dotty Bingo may still be a great choice for you.

If you love this offer, Dotty Bingo sister sites offer a chance to enjoy a similar welcome bonus across an array of alternative sites on the same platform. You'll get a slightly different theme, but the bonus of another welcome offer to explore.
Dotty Bingo Welcome offer rating: 6 / 10
Using The Dotty Bingo Welcome Bonus
1. Visit the Dotty Bingo website and click on the 'Sign Up' button
2. Enter your personal details, such as your name, address, date of birth, and so forth
3. On the third page, choose a username and password
4. If you wish to take the welcome bonus with your first deposit, make sure to tick the box
5. When you make your first deposit, you can then claim the offer

Dotty Bingo Welcome Bonus Terms
New players only. Min deposit is £10. Bonus can be played on bingo only. Offer valid 48 hours after registration. Debit cards only. 3x bingo, 35x casino wagering required. Max bet £6.25. Game weighting applies. 2-day bonus expiry. T&Cs apply. 18+ BeGambleAware.org.
New players only. Min deposit is £10. Bonus can be played on bingo only. Offer valid 48 hours after registration. Debit cards only. 3x bingo, 35x casino wagering required. Max bet £6.25. Game weighting applies. 2-day bonus expiry. T&Cs apply. 18+ BeGambleAware.org.
Dotty Bingo Free Bingo & Newbie Rooms
We were sad to discover that Dotty Bingo doesn't provide free bingo, unless you count bingo bonus. They don't have any rooms where you can play with free tickets, which can be a bit disappointing. While they do offer penny bingo, if your main goal was to play for free, Dotty Bingo may not meet your expectations.

Newbie Rooms

Unfortunately, Dotty Bingo doesn't have newbie bingo room. Once you've made a deposit, you'll have access to all the rooms on Dotty Bingo, but there isn't a specific room dedicated to beginners. This may be disappointing, but it's not necessarily a dealbreaker; many newbie rooms are usually only available for a limited time, typically around 3 days.
More Dotty Bingo Welcome Offers
Dotty Bingo offers just one welcome offer, which grants a bingo bonus. This might not be suitable for players who prefer slots. However, once you begin playing, there are other promotions that include slots players. It's important to remember that Dotty Bingo doesn't heavily prioritise slots promotions in general; its main focus is on its bingo product.
Dotty Bingo Technical Specifications
| | |
| --- | --- |
| Site Name | Dotty Bingo |
| Software | Pragmatic Play |
| Welcome Offer | 100% Bingo Bonus up to £100 |
| 1st Deposit Bonus | 30,000 pts |
| No Deposit Bonus | None |
| Free Bingo | Yes |
| Promotions | Yes |
| Min. Deposit | £10 |
| Min. Withdrawal | £0.01 |
| Deposit Methods | |
| Established | 2010 |
| UK Gambling Commission | License number 39075 |
Dotty Bingo Review: Existing Player Promotions
Discover the latest offers on Dotty Bingo's promotions page. Although the selection may be limited, there are a few promotions to explore and we personally think that Dotty Bingo is one of the best online bingo sites for existing player rewards. Players who seek an extensive range of bonuses, free spins, competitions, and more may not find everything they are looking for on Dotty Bingo. However, if you appreciate a bonus while playing or a nice reward, there are a few decent offers available.
Bonus Back. Remember to opt in every Thursday and enjoy a 10% bonus back, up to £10 maximum, on your losses (of £10+).

JPOT2GO. Discover the excitement of our weekly event in the Broadway room, where you can compete for a guaranteed £1K jackpot in addition to the regular prizes.

Super Heavy Weight. Don't miss the Super Heavy Weight bingo game on Saturday nights, offering amazing prizes worth £3000.

These promotions were all correct at time of writing, although do bear in mind that offers change.
Dotty Bingo Existing Player Promotions rating: 6 / 10
Dotty Bingo Review: VIP & Loyalty
Dotty Bingo has an amazing reward scheme that's really impressive! You can earn points by depositing (£1 = 15 points), playing bingo (£1 = 5 points), and playing casino games (£1 = 1 point). Your points add up over 30 days and are then calculated. The more points you earn, the higher you climb in levels, and the better the rewards become! Even at Level 1, there are rewards like free spins and bonuses, although some may require additional conditions like making a deposit within the last 7 days. As you progress to higher levels, the rewards keep getting better. For example, Level 1 players may receive 5 free spins or a 10% bonus up to £50, while Level 5 players could enjoy 50 free spins or a 50% bonus up to £100.
Dotty Bingo VIP & Loyalty rating: 7 / 10
Dotty Bingo Product Review
Dotty Bingo is incredibly user-friendly. Everything is laid out simply, with separate pages for bingo, slots, promotions, and help easily accessible from the menu. The bingo rooms are open around the clock, and there's always a wide selection of slots to enjoy, ensuring there's never a dull moment on the site.

The bingo rooms are generally on the quieter side, especially when compared to larger sites, with around 20 players at most times of the day. so if that's not to you're liking we have listed some Dotty Bingo alternatives that do have bigger player numbers. However, things tend to get busier during evenings and weekends.

The ticket prices range from 1p to 20p, making them very affordable. Unlike some other sites that charge £1 or £2 per ticket for special rooms, Dotty Bingo keeps the prices low! Once you've joined and claimed your first deposit bonus, we recommend checking out the promotions page! You might come across an offer that catches your interest, and many of them are specific to certain days, so it's worth checking back whenever you log in.

Dotty is a pragmatic play bingo site, meaning it is powered by Pragmatic bingo play software. It's trusted by lots of reputable bingo sites in the UK. The games are both simple and innovative at the same time, with all the standard bingo variants available along with some catchy twists on this traditional pastime.
Dotty Bingo Product rating: 7 / 10
Dotty Bingo Branding Review
The design of Dotty Bingo is refreshingly simple. The colour scheme consists of red and blue, which creates a lovely visual look. Unlike many other sites, the homepage is clean and uncluttered, with only the welcome offer and the sign-up box prominently displayed. You won't find slot games or flashy promotions scattered all over the place. As you scroll down, you'll come across reviews and a few screenshots showcasing the site in action, but that's about it. The homepage follows a minimalist approach, and personally, we found it quite appealing! It allows players to navigate the site at their own pace without overwhelming them right from the start. Dotty Bingo keeps things clean and minimalist.
Dotty Bingo Branding rating: 7 / 10
Dotty Bingo User Experience Review
Dotty Bingo has a somewhat generic appeal that will suit some players' preferences while others may not find it as appealing. The site's navigation is really simple since everything is exactly where you'd expect it to be.

However, experienced players might feel that Dotty Bingo doesn't offer anything particularly unique that sets it apart from other sites. Nevertheless, it's a nice bingo site with a wide range of games and jackpots to keep players entertained.

The bingo lobby is straightforward, with all the rooms conveniently located in one place. You can also use filters to show or hide the Specials rooms. The slot games are just as easy to explore, allowing you to see all the games, focus on slots or scratch cards only, or check out the 'Top Lists' which showcase small groups like 'most popular' and 'new'.
Dotty Bingo User Experience rating: 7 / 10
Dotty Bingo Rooms Review
During our experience at Dotty Bingo, we encountered a total of 13 rooms, although some of them were labelled as 'Specials' and were not open for a few days. Among the rooms, 8 were running bingo games that were scheduled to take place on the same day we played, and out of those, 7 rooms had games running every few minutes.

Notably, Dotty Bingo offers the option to prebuy tickets for upcoming games, which is a convenient feature for players who like to plan ahead. It's also worth mentioning that the rooms at Dotty Bingo are connected with other Broadway Gaming sites, creating a networked atmosphere.
Dotty Bingo Rooms rating: 7 / 10
Dotty Bingo Best Bingo Rooms
Curious about the most enjoyable bingo rooms at Dotty Bingo? Let us share our top picks and reasons why we loved them. Discover what awaits you when you play on Dotty Bingo!

The Jackpot Room - This room offers exciting prizes, with a jackpot of around £70 up for grabs between 66 players when we tried it. There's also a progressive jackpot worth nearly £8K!

Zoom Room - If you like fast-paced action, the Zoom Room is perfect. It's a 30-ball bingo game that costs only 3p per ticket. Games start every minute and a half, so get ready for quick rounds!

Boombox - Join the Boombox room for some 80-ball bingo excitement. Tickets are priced at 3p, and games run every few minutes. It's a classic 80-ball format with 5 columns and 25 numbers. The prizes vary based on the number of players in the room.

Experience the thrill of these amazing bingo rooms at Dotty Bingo!
Dotty Bingo Chat Review
The Jackpot Room - This room was the busiest by far, and a few players were chatting about TV soaps when we played. It was nice to see everyone saying "WDW" when someone got the jackpot.

Broadway - Some players were having a little chat in this room, congratulating winners and getting excited when they were close to winning. However, there wasn't much talk about things other than bingo.

Drop Pots - There were a few people in this room, but not many were chatting. Maybe everyone was too focused on winning the jackpots! It was a good game to play, but if you enjoy chatting, it might be a bit quiet in here.

Bingo Blast - This room was almost empty when we played, so it was quite quiet. Maybe it gets more lively when there are more players, but for us, it was pretty quiet. Fortunately, the bingo games were still enjoyable!
Dotty Bingo Games Review
Dotty Bingo offers a decent range of games, despite not having many rooms. You'll find mainly 90-ball bingo, along with 75-ball, 80-ball, and 30-ball games. It's a good selection that can rival larger brands in terms of choice.

Most of the rooms focus on 90-ball games, each with different prizes and ticket prices. But as mentioned before almost all pragmatic play bingo sites come with some hidden gems like Diamond Dazzle and Bingo Blast which feature some upgrades to the standard 90 ball game.
80-Ball
In the Boombox room, you can enjoy 80-ball bingo. It's played on a 5x5 grid with numbers in every square. Prizes can be won by completing columns or patterns.

75-Ball
If you prefer the USA-style bingo, try the 75-ball games. It also uses a 5x5 grid, but with a blank space in the middle. Prizes are typically awarded for completing a full house or specific patterns or shapes.

30-Ball
For fast-paced bingo action, head to the Zoom Room offering 30-ball games. With only 30 balls in play, the games go by quickly, and you'll hear "bingo" in no time. It's perfect for those seeking thrilling bingo entertainment.
Dotty Bingo Games rating: 7 / 10
Dotty Bingo Jackpots
The jackpots at Dotty Bingo are quite good, even though it's not a big site. The prizes in the bingo rooms may not be huge, but they get bigger when more people join in. There are also progressive jackpots in six of the bingo rooms, with the chance to win thousands of pounds. And don't forget about the Heavy Weight and Super Heavy Weight events, where you can win extra jackpots in the bingo games.
Dotty Bingo Jackpots rating: 7 / 10
Dotty Bingo Penny Bingo
While there isn't a dedicated penny bingo room at Dotty Bingo, you might stumble upon penny games in certain regular bingo rooms. Take a look at Boombox and Zoom Room, where tickets are available for just 1p. It's worth noting that penny bingo availability can vary on Dotty Bingo, so it's a matter of luck if you happen to catch a penny game while you're playing.
Dotty Bingo Penny Bingo rating: 7 / 10
Dotty Bingo Side Games Review
At Dotty Bingo, there are no side games offered within the bingo rooms. If you're hoping to play slots or other games, you'll have to access the separate slots page. This means your bingo experience will be solely focused on the game itself, without any additional games to keep you entertained during breaks between rounds.
Dotty Bingo Slot Games Review
When it comes to slot games, Dotty Bingo offers a good selection, featuring over 300 different titles. While it may not have the extensive range found on some other sites, there are still plenty of popular slots to enjoy. The site keeps things fresh by regularly adding new games, ensuring that players have something exciting to look forward to. In addition to slots, Dotty Bingo also provides scratch card games, offering a different type of gaming experience. Whether you want to explore all the games, focus solely on slots, try your luck with scratch cards, or discover the latest and most popular titles in the Top Lists, Dotty Bingo has options to suit every preference.
Dotty Bingo Top Slot & Games
Dotty Bingo Additional Games rating: / 10
Dotty Bingo Mobile and App Review
There's no app to download, you can still enjoy playing Dotty Bingo on your mobile device. Simply open your browser and head over to the website. If you play often, you might like to bookmark the site or create a shortcut for easy access. When you visit Dotty Bingo on your phone, you'll be directed to the mobile version of the site automatically. While it shows the same games and offers, the mobile site is specifically designed to adapt to your smaller screen size. The mobile version looks just like the desktop site, ensuring a seamless switch between the two and an enjoyable gaming experience however you play.
Dotty Bingo Mobile rating: 7 / 10
Dotty Bingo Responsible Gambling
At Dotty Bingo, player safety and responsible gambling are key priorities. They offer a variety of Safer Gambling Tools to help players stay in control of their finances. In partnership with GamStop, they provide support and resources for those who may need assistance. As part of their commitment to responsible gambling, they offer self-exclusion; players can choose to temporarily close and block their account for a period ranging from 6 months to 5 years. By self-excluding through GamStop, the exclusion applies to all UK online gambling companies. Dotty Bingo aims to promote a safe and enjoyable gaming environment with these tools in place:

Self-Assessment – Answer questions to assess your gambling habits and get tips on improving them.

Activity Statements – Access detailed reports on your gameplay and financial transactions on the site.

Affordability Calculator – Use this tool to understand how you're spending your money and determine if it's reasonable for your budget.

Session Reminders – Set up pop-up notifications to remind you to take regular breaks every hour.

Deposit Limits – Set and apply limits to your account to help you stay within your budget.

Take a Break – Temporarily close and lock your account for any duration between 1 day and 4 weeks.

Self-Exclusion – Close and lock your account for a period of 6 months to 5 years.
Dotty Bingo Responsible Gambling rating: 8 / 10
Dotty Bingo Banking Review: Available Payment Methods
Dotty Bingo ensures easy and secure depositing. While they offer multiple payment methods, they don't support niche options like Bitcoin or EcoPayz.
Available Payment Methods:
| | |
| --- | --- |
| Money Bookers / Skrill | |
| Maestro | |
| Visa Electron | |
| Visa | |
| Master Card | |
| Neteller | |
| Paysafe card | |
| Switch | |
Dotty Bingo Payment Methods rating: 7 / 10
Dotty Bingo Banking Review: Depositing
The payment options available at Dotty Bingo are quite good, including debit cards, PayPal, and Paysafecard. They prioritise using trusted and reliable methods, which is a great reassurance for players. The minimum deposit amount is £10, which is in line with the average among bingo sites.
Dotty Bingo Depositing rating: 7 / 10
Dotty Bingo Banking Review: Withdrawals
When it's time to withdraw your winnings on Dotty Bingo, you can use any payment method except Paysafecard. You'll be required to use the same method for withdrawal that you used for depositing. There is no minimum withdrawal limit, but withdrawals below £20 will be subject to a £2 fee. For an even quicker withdrawal experience, Visa Debit users may choose Express Withdrawal, provided their bank supports it. Express Withdrawal ensures speedy processing, with funds usually clearing in less than a day.
Dotty Bingo Withdrawing rating: 8 / 10
Dotty Bingo Customer Service Review
The customer service at Dotty Bingo is very impressive. Their help pages offer an extensive database of answers, and you can conveniently search for the ones you need using the search bar. If you need extra help, you can reach out to them via email at support@dottybingo.com, or use the live chat option for immediate assistance. During our interaction with the live chat, we were connected within a minute, and the support agent swiftly answered our queries.
Dotty Bingo Customer service rating: 8 / 10
Dotty Bingo Available Support
Conclusion
When it comes to Dotty Bingo, it falls in the middle ground in many aspects. It offers a satisfactory range of slot games and bingo rooms, a couple of enjoyable promotions, and a cute red colour scheme. However, its standout feature is the fantastic customer service, which includes a comprehensive FAQ section and a helpful live chat function.
Dotty Bingo Overall rating for Dotty Bingo: 7 / 10