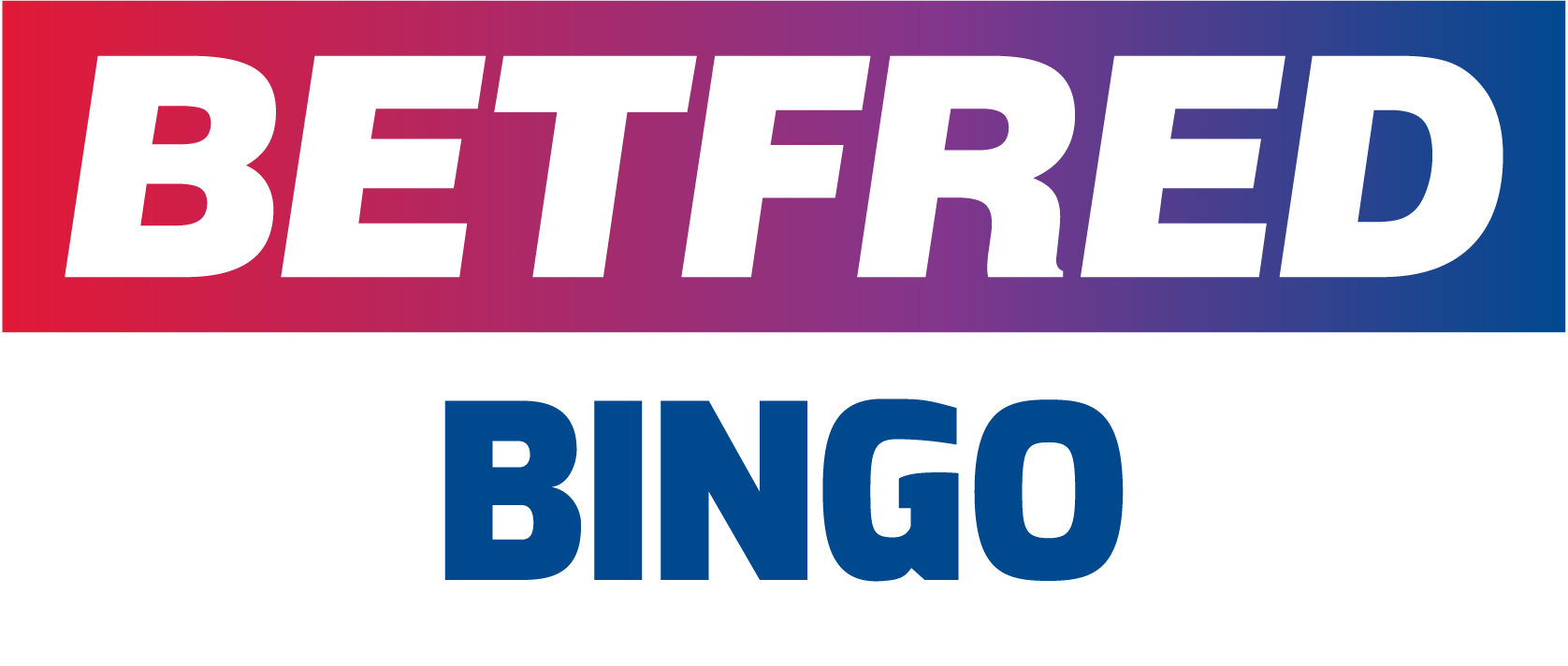 With a home on every local high street, Betfred's large network of betting shops has ensured its status as one of the UK's best known gaming brands. You might not know, however, that there's a lot more to Betfred than just sports betting. In fact, they're also behind Betfred Bingo, which first launched way back in 2006. In the years since, Betfred Bingo has become well known for its brilliant prizes and long list of promotions. But what else is there to know? Let's peek behind the curtains and see what Betfred Bingo is really made of.
Welcome Bonus Package
As a site that prides itself on being the king of promotions and offers, it should come as little surprise to learn that Betfred Bingo is always thinking of new ways to roll out the red carpet to new players. Key to this, of course, is the welcome bonus that they offer new players. That's why you should definitely take a look on site to see what Betfred's welcome bonus is right now—you're sure to find a fantastic offer!
Pros
Innovative bingo games
Community focus
Good presence on Facebook
Range of support options
Cons
Small selection of casino games
Dedicated Twitter account has been silent for years
Bottom Line
A big name in the world of gaming, Betfred Bingo nonetheless manages to create a cosy, community feel, without sacrificing the variety and excitement that made it a powerhouse in the first place.
In depth
Banking
Placing deposits
As you'd expect from a powerhouse like Betfred, there are plenty of payment methods to choose from. So, no matter way you prefer to place deposits, you're likely to find it in the list below:
Visa
Maestro
Mastercard
Electron
Paypal
Please note: the minimum deposit amount is £5.
Making Withdrawals
As with most other bingo sites, Betfred Bingo will, where possible, typically credit any funds you withdraw back to the same account you used to make your original deposit. The exact rules surrounding withdrawals can vary somewhat by payment method:
If you made your initial deposit via a UK debit card, then you can simply make a withdrawal back to this card. Select your withdrawal amount, and this will be credited back to your card. Your funds should be in your account within three days.

For UK credit cards, the withdrawal process is just as simple as for debit cards. For international cards, the rules vary. It is possible to withdraw to international Visa cards, as long as the issuer allows this; if your deposit was made via an international Mastercard, however, you'll need to use an alternative withdrawal method.
It's also possible to make withdrawals via PayPal, Neteller, Skrill or bank transfer. The minimum withdrawal amount for most methods is £5; for bank transfer, it's £25.
Games
Now that we've got the matter of payments out of the way, let's get down to business: Betfred Bingo's selection of games. Betfred didn't become a household name by simply coasting, so it shouldn't come as a surprise to see that they've really gone all out when it comes to their games offering. Let's take a look in a bit more detail.
Bingo Games
Where better to start with Betfred Bingo than with, well, bingo? This is a site that offers the classic UK and US bingo favourites—90-ball and 75-ball, respectively—across a number of themed rooms. Betfred, however, then takes it further with some truly innovative additions.
In fact, Betfred Bingo offer plenty of exciting spins on bingo, such as:
Lucky Numbers Bingo
Bouncy Balls Bingo
Rainbow Riches Bingo
Who Wants to Be a Millionaire Bingo
Speed Bingo
To sum up, it's clear that Betfred has a very impressive selection of bingo games! There are a few missing options we'd like to see added (5-line bingo, anyone?), but, in all, there's little to fault here.
Slot Games
If you're looking for a little more out of your favourite bingo site, then you're in luck at Betfred Bingo. That's because the site has a diverse range of slots, scratchcards and casino games to play: exactly what you'd expect from one of the biggest names in gaming. Let's start by taking a look at a few of our top slots picks.
Cat in Vegas
Here at BingoPort, we're big lovers of animal-themed slots—so how could we resist the capers of Cat in Vegas? The star of this 5-reel, 20-payline slot is Felix, who makes a real entrance right from the animated intro. He'll be your guide to Cat in Vegas, showing you around the game's three bonus modes and striking graphics. Not only that, but he'll also spin the Wheel of Luck, which gives you the chance to win some big multiplier prizes. Together with the chance to get up to 20 free spins and 5 sticky wilds, it's clear that this is one cool cat!
Wild Gambler: Arctic Adventure
Do you hear the call of the frozen north? It could be Wild Gambler: Arctic Adventure! This game is set in the land of icebergs and the Northern Lights, and the reels are replete with polar bears, moose and sea lions—not to mention big cash! This 5-reel, 20-payline game also comes with wild symbols, and the Lock & Spin feature even enables you to hold these in place while you spin the reels. With free spins up for grabs too, it's certainly worth braving the cold to go on an Arctic Adventure!
Lucky Ladies 88
If you're in need of a return to the indoors after all that Arctic trekking, then you'll surely find Lucky Ladies 88 a welcome relief! As the name suggests, this game brings the thrill of the bingo hall into the world of slots—the perfect game for anyone struggling to decide between the two! The symbols in this 5-reel, 9-payline game are all themed around bingo lingo and calls: for example, two fat ladies for 88, bullseye for 50, and a cup of tea for number 3! If only they'd included a few of our 21st century bingo calls, it would have been even more perfect!
Casino Games
After an impressive range of slots, Betfred Bingo's selection of casino games is noticeably smaller, with only three on offer: Blackjack, Mini Roulette, and Bar-X. In fact, while the latter of these three games is classed on site as a casino game, it's actually another slot! However, it's worth noting that Betfred also offer a separate casino site, so if you're looking for the full Monte Carlo experience, this is likely to be a better bet.
Other Games
Still after more action? Luckily, Betfred Bingo have yet more to offer, with a great selection of instant wins to play. These include a trip to the tennis court in Game, Set, Cash, as well as a Christmassy detour any time of year in Wintry Wonderland. If you're after yet another bingo-themed game, however, you'll find it in Bingo Scratch! They really have thought about everything over at Betfred Bingo!
Performance
Betfred Bingo's site is powered by Virtue Fusion, one of the top providers of gaming software on the market. This means that a great gaming experience is assured. As an added plus, all games on site are now optimised for HTML5, providing a speedier playing experience and helping to make it even easier to navigate around the site.
Mobile
If you love to hit the bingo rooms on the go, then you're in luck: Betfred Bingo offers players the ability to play on tablet and mobile devices via its own app, which is available for both Android and iOS. However, if you're running a little low on space on your device (we know the feeling!) then don't worry: the app is optional, as Betfred also has a mobile site!
Support
Betfred built their reputation on the back of their friendly, public-facing betting shops, so you can expect a high level of customer service to come as standard here. If you ever encounter any issues on site, you can simply get in touch via email or phone. There's also a live chat feature on site, which you can find in the bottom left of your screen.
Email
Telephone

From the UK: 0800 028 7747
From abroad: +44 (0)1925 907 500

Live chat: available 24/7 on site
Extra features
Social media
One of the best ways to keep abreast with a site's latest offers and promotions is to check out their social media accounts. Luckily, Betfred Bingo delivers here, with a very active Facebook feed, where you'll be able to find discounts and competitions.
The only area we can mark down here is the site's lack of a distinct Twitter presence: the @BetfredBingo handle has been quiet since 2012, and the site instead links to the generic @betfred account. Okay, it might be a little picky to point this out, but on a site that does so much right, it's worth pointing out where there's still some room for improvement!
VIP
Betfred Bingo offers a six-tier VIP programme, ensuring that players get the full red carpet treatment! You'll start out at the Bronze tier, and quickly progress through the ranks. The six tiers are as follows:
Bronze
Silver
Gold
Platinum
Sapphire
Diamond
Community
This is one site that puts its community front and centre. It's easy to see all of Betfred Bingo's chat hosts right on the homepage, with short profiles for all of them. This means that even a bingo newbie will get to know the site's CMs in next to no time!
For some extra fun on site, Betfred Bingo also offers players fun facts, top bingo tips, and even an interview with the man who puts the Fred in Betfred! Add into that the site's Refer a Friend scheme, which sees players get rewarded for every qualifying referral, and you've got one seriously welcoming site!
Final comments
There's very little for us to fault with Betfred Bingo, a site that combines professionalism and innovation with a focus on what really matters in the world of bingo: the players. Though we'd maybe make a few minor tweaks around the edges, the heart of Betfred Bingo is beating strong.
If you love Betfred Bingo, why not try:
Member Reviews