Betfred Bingo: A Review of Offers, Bonuses and Promos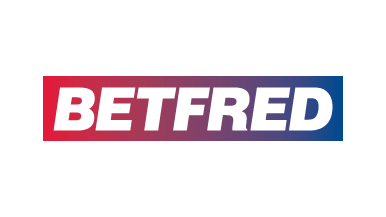 Stake £10, get £10 Bingo Bonus, No Wagering on Winnings
Newbie room with free bingo
Several rooms offering penny bingo
Customer service via live chat, phone, or email
Regular promotions
New Bingo customers only. Stake £10 on Bingo Tickets within 30 days of creating a Chat Name to qualify. £10 Bingo Bonus must be wagered through once. 14-day expiry. Bonus Balance is used prior to Cash Balance. E-Wallet & Prepaid Card restrictions apply. SMS validation may be required. Full T&Cs apply.
Betfred Bingo Review Intro
Betfred is a well-known sports betting brand, prominently located in every local high street with its network of betting shops. However, not everyone knows about Betfred Bingo. This gem is part of the larger Betfred site, and is gaining recognition for its amazing prizes, numerous promotions, and a generous welcome offer featuring bonuses and free slot spins. Betfred Bingo provides an exciting opportunity for players to dive into the world of online gaming. Let's take a closer look behind the scenes to uncover the magic of Betfred Bingo, where players can enjoy a variety of games and potentially win big while taking advantage of their enticing bonuses and promotions.
Our Betfred Bingo Review Score
We thoroughly checked out the Betfred Bingo website to give you a full review, covering everything. We rated each part and gave an overall score for the whole site. This helps you decide if Betfred Bingo suits you. Here's our assessment of every aspect of Betfred Bingo.
| | |
| --- | --- |
| Overall Score | 7 / 10 |
| Welcome Offer Rating | 8 / 10 |
| Existing Player Promotions Rating | 7 / 10 |
| VIP & Loyalty Rating | 3 / 10 |
| Product Rating | 7 / 10 |
| Branding Rating | 7 / 10 |
| User Experience Rating | 7 / 10 |
| Bingo Rooms Rating | 8 / 10 |
| Bingo Games Rating | 8 / 10 |
| Additional Games Rating | 7 / 10 |
| Mobile Rating | 7 / 10 |
| Responsible Gaming Rating | 8 / 10 |
| Jackpots Rating | 8 / 10 |
| Penny Bingo Rating | 9 / 10 |
| Payment Methods Rating | 8 / 10 |
| Depositing Rating | 8 / 10 |
| Withdrawing Rating | 7 / 10 |
| Customer Support Rating | 7 / 10 |
Betfred Bingo Pros & Cons
Want to know the best and worst of Betfred Bingo, without the time to read a whole review? Get a snapshot view of the site here, with the site's most important pros and cons:
Newbie room with free bingo
Several rooms offering penny bingo
Customer service via live chat, phone, or email
Regular promotions
No loyalty scheme
No free bingo after the newbie room
Live chat variable in service quality
Betfred Bingo New Customer Welcome Offer
Stake £10, get £10 Bingo Bonus, No Wagering on Winnings
New Bingo customers only. Stake £10 on Bingo Tickets within 30 days of creating a Chat Name to qualify. £10 Bingo Bonus must be wagered through once. 14-day expiry. Bonus Balance is used prior to Cash Balance. E-Wallet & Prepaid Card restrictions apply. SMS validation may be required. Full T&Cs apply.
Betfred Bingo Offer Breakdown
To get the welcome offer on Betfred Bingo, you need to stake £10 or more in any of the bingo rooms. Once you've spent at least £10 on bingo tickets, you'll instantly be credited £10 bingo bonus for use in any of the rooms! You can't withdraw this bingo bonus immediately, but once you have used it to buy bingo tickets, anything you win will be won as cash, and this you can withdraw. You have to stake the £10 and claim the bonus within 30 days of creating your chat name. This is basically how you sign up for bingo specifically, on the larger Betfred site.

This bonus is simple to claim; once you've staked £10 on bingo, the bonus will appear in your account automatically. It also has fewer limits than many welcome offers; you can spend your £10 in any of the bingo rooms, and once you've received your bonus, you can spend that in whichever rooms you choose too. The no wagering once you've staked your bonus is a great addition to the offer.
Betfred Bingo Welcome Bonus Our Verdict
The Betfred Bingo welcome offer, where you stake £10 and get a £10 Bingo Bonus with no wagering on winnings, is quite straightforward and player-friendly. It's great that you can stake your bet in any bingo room, giving you flexibility. Plus, being able to use the bonus in any bingo room adds to the convenience.

The absence of wagering requirements on winnings is a major advantage, ensuring that whatever you win with the bonus is yours to keep without jumping through hoops. This simplicity makes the offer appealing, especially for players who prefer hassle-free bonuses.

However, it's worth noting that the bonus amount matches the stake, so while it's easy to understand, it might not be as generous as some other offers in the market. Nonetheless, for players seeking a bonus without complicated terms and conditions, this offer provides a straightforward and enjoyable bingo treat.
Betfred Bingo Welcome offer rating: 7 / 10
Using The Betfred Bingo Welcome Bonus
To claim the offer, here's what you'll need to do:
1. Create an account on Betfred

2. Go to 'Deposit' to enter the cashier

3. Select your payment method, enter the details, and choose your deposit amount (min deposit is £5, but you will need to stake £10 to claim the offer)

4. Once your deposit is in, go to the Bingo section of the site, and click on any room

5. Enter a chat name to get started, and you can then enter the bingo rooms

6. Bet your £10 stake in any of the bingo rooms, and your £10 bonus will then be credited to your account
Betfred Bingo Welcome Bonus Terms
New Bingo customers only. Stake £10 on Bingo Tickets within 30 days of creating a Chat Name to qualify. £10 Bingo Bonus must be wagered through once. 14-day expiry. Bonus Balance is used prior to Cash Balance. E-Wallet & Prepaid Card restrictions apply. SMS validation may be required. Full T&Cs apply.
Who is eligible for this Offer?

New and existing verified online customers, who have not created a Bingo Chat name, can take part.

How do you qualify?

You must create a Bingo Chat Name and stake £10 cash on Bingo Tickets at Betfred Bingo.
Qualifying stakes must be placed within 30 days of creating a Bingo Chat Name.

What will not qualify?

Stakes on Side Games do not count towards the £10 staking requirement.
Play with Bingo Bonus funds or Free Tickets will not count towards the staking requirement for this offer.

What will you receive?

You will receive a £10 Bingo Bonus to spend on Bingo Tickets in any Bingo Room.

When will you be credited?

Your £10 Bingo Bonus will be automatically credited once the qualifying stake has been completed.
You will need to accept the bonus, in the Bonus Message, after loading any room or game.

Are there any other limitations you should know about?

The £10 Bingo Bonus is only available to spend on Bingo Tickets and must be wagered through before any winnings are made withdrawable. For example, you will need to stake a minimum of £10 in Bingo Bonus before any pending winnings are available to withdraw.

While a Bonus is active on your account, your Bonus Balance will be utilised prior to your available Cash Balance. Pending Winnings are considered as Cash awaiting the completion of the wagering requirements. The spend order of balances is Bonus, Pending Winnings then Cash.

Once accepted, Bonus funds will be valid for 14 days. Any Bonus funds remaining after 14 days will be removed from your account.

The ability to take part in and/or be rewarded by this promotion using the Betfred iOS App will be subject to the availability of eligible games within the Betfred iOS App at the time. iOS App users can still access any unavailable games via Betfred.com through their mobile browser.

In the event of a dispute, the decision of the Betfred Management Team will be final and based on our Terms and Conditions.

Can we change or remove this Offer?

We may remove and change this offer without notice. These changes will not affect any offer that you may have already Opted In to, or placed any qualifying bets towards, other than where this is necessary to prevent fraud or other similar unlawful behaviour.

Betfred reserve the right to withdraw the promotion, if required, for reasons beyond our control, such as system failures or supplier withdrawal (not exhaustive). In the instance that this happens, we will endeavour to communicate any withdrawal in a timely manner.
Betfred Bingo Free Bingo & Newbie Rooms
Being a new player on Betfred Bingo and discovering the Rookie Room, which offers free games for the first 10 days, feels like a warm invitation. It's a great way to settle in and get a feel for the platform without spending your own money right away. The free bingo in the Rookie Room provides a comfortable introduction and allows newcomers to learn the ropes without financial pressure.

However, once the 10-day free period in the Rookie Room ends, the lack of additional free bingo rooms is a bit disappointing. Many players appreciate ongoing free bingo options, creating a sense of community without the pressure of spending. Nevertheless, the fact that the cheapest bingo games are still just 1p offers some consolation. While having more free bingo options would be ideal, the low-cost games allow players to continue enjoying bingo without breaking the bank, ensuring that budget-friendly options are still available.
More Betfred Bingo Welcome Offers
As Betfred is such a big site with multiple different betting products, there are several different welcome offers available. The only bingo offer is listed above, but there are offers for live casino (stake £20 on live casino, get 5 Golden Chips), sports (bet £10 get £30), casino (stake £10 on slots, get up to 200 free spins), and scratch cards (get £5 in free bets + 20 free scratch cards when you bet £1). This huge variety of welcome offers is sure to give something for everyone, but you can only claim one offer, so choose wisely!
Betfred Bingo Technical Specifications
| | |
| --- | --- |
| Site Name | Betfred Bingo |
| Software | Playtech |
| Welcome Offer | Stake £10, get £10 Bingo Bonus, No Wagering on Winnings |
| 1st Deposit Bonus | 30,000 pts |
| No Deposit Bonus | None |
| Free Bingo | No |
| Promotions | Yes |
| Min. Deposit | £5 |
| Min. Withdrawal | £5 |
| Deposit Methods | |
| Established | 2005 |
| UK Gambling Commission | License number 39544 |
Betfred Bingo Review: Existing Player Promotions
Betfred's approach to organising promotions with separate sections for different betting products is neat and logical. It ensures that players can easily find what they're looking for, whether it's bingo, sports, or casino-related offers.

When you delve into the bingo promotions page, you might notice that while there are plenty of promotions listed, some of them are more like advertisements for special rooms and games rather than offers that players can claim. This can be a bit disappointing if you're hoping to find deals that you can actively use, like bonuses or free spins.

While showcasing special rooms and games is important, it would be even better to see a more extensive selection of promotions with tangible benefits for players. This could improve the overall usefulness of the bingo promotions page and make it more enticing for bingo fans who are looking for more treats and offers as they play.
Monthly Slots Draw - Stake on eligible games (mostly jackpot slots) to earn entries into this prize draw with 10,156 cash prizes to be won.

Bonus Back - Opt in or add Promo Code OCTOBER to get started. Stake £5 or more on Bingo Tickets Monday to Sunday, and get 5% bonus-back up to £25 each week.

Refer a Friend - if you refer a friend, and both of you have staked at least £5 on bingo, you will get £15 bingo bonus as a thank you.
Betfred Bingo Existing Player Promotions rating: 7 / 10
Betfred Bingo Review: VIP & Loyalty
Being a player on Betfred Bingo, the absence of a loyalty or rewards scheme is noticeable. Many bingo platforms offer such schemes, providing players with incentives to keep coming back and rewards for when they play. The lack of a loyalty programme means that the site misses an opportunity to reward long-term players and create a sense of community.

While there is a VIP scheme, the fact that it's invite-only based on account qualifications might leave some players feeling left out. For those who enjoy feeling valued for their loyalty, not having an accessible VIP or loyalty scheme can be a letdown. These programmes often add an extra layer of excitement and benefits to the gaming experience, making players feel appreciated and engaged.

Having regular promotions is good, but the lack of a loyalty system might make some players consider exploring other platforms where their commitment is acknowledged and rewarded more explicitly. A loyalty programme could enhance the overall player experience and encourage a stronger sense of belonging within the community.
Betfred Bingo VIP & Loyalty rating: 3 / 10
Betfred Bingo Product Review
As newcomers to Betfred Bingo, the website is relatively easy to navigate. The layout is straightforward, and essential information is clearly presented. Betfred Bingo provides a variety of rooms catering to different game styles, with player numbers ranging from around 10 to 250. Chat hosts create a lively atmosphere, and typically rooms have around 60 players.

Earning your welcome bonus then starting in the Rookie Room is a good introduction. The bonus provides an initial boost, making the early games more engaging, and the Rookie Room offers free bingo for newbies.

The site may look a little complicated at first; Betfred is a huge brand with lots of different products, but once you're on the bingo page, it's a little easier to see the things you want. The social aspect of chatting in the bingo rooms is pleasant, and the variety of rooms keeps the gameplay interesting, but the absence of some features seen on other platforms (like a reward scheme) does slightly impact our overall satisfaction while using Betfred Bingo.
Betfred Bingo Product rating: 7 / 10
Betfred Bingo Branding Review
Betfred Bingo's branding stands out for its sporty and functional approach. Unlike many bingo platforms, it avoids the overly whimsical or cutesy design, adopting a straightforward, no-nonsense style. The site's primary focus on sports betting is evident, reflected in its predominantly blue and black colour scheme. This design choice emphasises functionality over flamboyance, catering to players who prefer a more mature and no-frills atmosphere.

The site's overall sporty vibe, extending from sports betting to casino and bingo, creates a cohesive experience. While the branding lacks the charm of some other bingo sites, its simplicity can be appealing, especially for players who appreciate clear, efficient design. However, for those seeking a more vibrant and visually engaging bingo experience, Betfred's approach might feel a bit clinical.

In essence, the branding caters to a specific audience—those who value functionality and directness over elaborate themes. It doesn't offer the fluffy, colourful aesthetic prevalent in many bingo platforms, but for players seeking a no-fuss, sports-feel environment, Betfred Bingo's branding fits the bill.
Betfred Bingo Branding rating: 7 / 10
Betfred Bingo User Experience Review
Betfred Bingo's usability is fairly straightforward, if a little complicated in places due to the size and expanse of the site. Both regular players and newcomers can navigate the site with relative ease. For a seasoned player, the layout is familiar, following the usual structure found in many bingo platforms. Once you're in the bingo section, important links like bingo rooms and promotions are logically placed, making it easy for experienced players to find what they're looking for.

New players might initially find the homepage a bit overwhelming due to the abundance of information. However, once you understand the categories, finding your way becomes more straightforward. Standout features include clear game categories, prominent room listings, and visible promotions, all contributing to a user-friendly experience.

The main challenge for newcomers might be where to start. The Rookie Room is a fantastic starting point for beginners, offering a welcoming and free environment for newbies to settle in. The challenge, however, lies in discovering this room amidst the wealth of information presented on the homepage. Highlighting essential starting points for beginners could enhance the overall user experience.
Betfred Bingo User Experience rating: 7 / 10
Betfred Bingo Rooms Review
Betfred Bingo offers a decent selection of rooms catering to various player tastes. Some rooms are linked with other sites on the network, ensuring a lively atmosphere and usually meaning a bigger prize. We particularly enjoyed the Extreme Bingo room for its fast-paced games and the Bargain Lounge for its affordability, offering a budget-friendly option for players.

Ticket prices vary from 1p to £1, accommodating players with different budgets. For fans of themed rooms, there are enticing options like Deal or No Deal Bingo for TV enthusiasts and Age of the Gods Bingo, Cash Cubes Bingo, Rainbow Riches Bingo, and Fluffy Favourites Bingo for those who enjoy slot-inspired themes.

Overall, the variety in room themes and ticket prices adds depth to the bingo experience, making it accessible and enjoyable for a wide range of players. The linked rooms contribute to the social aspect, enhancing the overall gaming atmosphere.
Betfred Bingo Rooms rating: 8 / 10
Betfred Bingo Best Bingo Rooms
Extreme Room - This room offers speed bingo, with the balls hurtling out one a second. As a result, it usually takes around a minute for the house to be won. We loved the adrenaline rush of such a fast game, watching the numbers pop out one after another and our card filling up quickly!

80s Den - 80-Ball bingo is the order of the day here. Our card had 4 columns, each a different colour, and there was a prize for the first to fill each column up to the house for all 4. It was nice to try something a little different, and four prizes on offer meant even more winners.

Cash Cubes Bingo - In this room, you choose your ticket price, and the higher the price, the bigger the prize on offer. We went pretty low cost- just the excitement of winning would be enough for us! Your card has 4 cubes on it with numbers around the edge. There's only one prize- the first to cover all four of their cubes!
Betfred Bingo Chat Review
Deal or No Deal Bingo 75 - Despite 160 players in the room, only 8 were listed in the chat- we're not sure why that is. Even so, a couple of players were chatting, wishing for their 1TG number to appear and commiserating if it didn't. It was nice to see a couple of players messaging as the game went on.

Stargazing - There was a chat host in here when we played, and we were delighted to see players joining in the chat games he was running! Players had to give two numbers that added up to 50, and then when those numbers had both appeared, shout BULLSEYE! in the chat to win a small treat. It was an extra layer of fun on top of the game!

Bargain Lounge - A chat host was running a game in here too, and players were getting involved for the chance to win. There were a few nice 'GL' messages too as the games were starting. It was definitely a warm and friendly atmosphere.
Betfred Bingo Games Review
Betfred Bingo offers a diverse range of bingo variants, catering to different tastes and preferences. The selection includes classic games like 90-ball and 75-ball, alongside innovative options like Swedish-style 80-ball in 80s Den. The games are straightforward and easy to understand, making them accessible for both new and experienced players.

For fans of 90-ball bingo, Bargain Lounge stands out with its cheap ticket prices, providing an affordable yet enjoyable gaming experience. If you prefer a bit of extra excitement, the Mystery Room adds intrigue to the gameplay. Additionally, the USA-style 75-ball in Game On offers a different bingo experience, and the exclusive Money Drop Bingo, available only on Friday nights, adds an element of anticipation.

Overall, Betfred Bingo's variety of bingo variants ensures there's something for everyone, from traditionalists to those seeking unique and engaging gameplay.
90-Ball Bingo - Available in rooms like Betfred Bunker, Bargain Lounge, and Deal or No Deal Bingo, this is classic UK bingo with prizes for 1 line, 2 lines, and the house. Some rooms, like DOND Bingo, add extra prizes like 1TG and progressive jackpots.

80-Ball Bingo - Also called Swedish Bingo, this game has 80 balls and a 4x4 grid divided into different coloured columns. Play this variant in the 80s Den room and the Money Drop Bingo game on Fridays.

75-Ball Bingo - Popular in America, this game has a 5x5 grid with a blank space in the middle. Play it in the Game On room or in Deal or No Deal Bingo 75.

40-Ball Bingo - This variant is available in the Rainbow Riches Bingo room. Each ticket has two clovers on, with 4 numbers on each clover. Win a prize for being the first to match one or two clovers.

36-Ball Bingo - You can play this in the Cash Cubes Bingo room. The tickets have 4 cubes with numbers around the edge.
Betfred Bingo Games rating: 8 / 10
Betfred Bingo Jackpots
Betfred Bingo offers an exciting range of jackpots, providing players with various prize opportunities. The prizes can start from just a few pounds and go up to hundreds, creating a thrilling atmosphere in every game. One of the most exciting features is the progressive jackpots, where the potential winnings can reach an impressive £100,000! This adds a real sense of anticipation and excitement to the games, making every play session engaging.

However, it's worth noting that the distribution of prizes can differ from room to room. While some rooms split their prizes between multiple winners, others might have only one winner for the full house. This variety keeps things interesting, offering different tempting potential wins in each game. Overall, the range of jackpots and the chance to win big prizes contribute to the overall enjoyment of playing on Betfred Bingo. The prospect of hitting that substantial jackpot adds an extra layer of excitement to each game.
Betfred Bingo Jackpots rating: 8 / 10
Betfred Bingo Penny Bingo
Betfred Bingo's penny bingo offerings provide budget-friendly options for players, creating a great opportunity to enjoy the game without breaking the bank. In particular, Bargain Lounge stands out as the go-to room for those looking for the cheapest tickets, often priced at just 1 or 2 pence per ticket. This room is a popular choice due to its affordability, and it allowed us to play more games without worrying about spending too much too fast.

Additionally, the variety of rooms offering occasional penny games, including Spirit Twister Bingo and Girls Night In, ensures there's always a game available at a pocket-friendly price. The availability of these rooms means we could enjoy the thrill of bingo without straining our budget, making the overall time on the bingo site more enjoyable. The option to play with just pennies while still having the chance to win adds to the site's appeal, providing a satisfying and economical gaming experience for players like us.
Betfred Bingo Penny Bingo rating: 9 / 10
Betfred Bingo Side Games Review
Betfred Bingo provides a variety of side games to enjoy during bingo sessions. While the selection is not vast and only specific games are available within bingo rooms, they offer a nice break from the bingo action. There are quite a lot of Eyecon games like 99 Time, Caravan to Cairo, and Beat the Bobbies available; these games are popular for their friendly cartoon style, adding a touch of lightness to the overall gaming experience.

The slightly more limited game choices might disappoint players seeking more diversity, especially when compared to the broader selection in the Casino section of the Betfred site. However, for those looking to take a brief break from bingo, these games offer a decent distraction. While the options are not as extensive as the full casino catalogue, they still provide an enjoyable way to unwind, making the gaming sessions at Betfred Bingo a bit more entertaining.
Betfred Bingo Slot Games Review
Betfred Bingo offers a modest selection of 183 slots within its Bingo section, which might disappoint players seeking a wider variety of games. However, the focus on slots in the Casino section compensates for this limitation. The available games include many popular titles, catering well to the average slot player's preferences. The presence of progressive jackpot slots adds a nice incentive, giving players a chance at significant wins.

The mix of reels varies, although it's important to remember that you can explore both the Bingo and Casino sections for a more extensive selection of games. While the number of games in the Bingo section is limited, the Casino section offers more choices for slot enthusiasts.

Betfred Bingo provides familiar and popular titles in its Bingo section. However, for those desiring a larger variety, exploring the Casino section is a good idea. Overall, the Bingo catalogue caters to basic slot gaming needs but might not fully satisfy players seeking a vast selection of slot games.
Betfred Bingo Top Slot & Games
Autumn Gold
A classic slot with just three reels, Autumn Gold is full of harvest cheer. Spin symbols like pumpkins, welly-boots, and toadstools to play for a win. The maple leaf is the scatter, and three or more will trigger free spins. The umbrella is a Prize Pick symbol; land three or more to take your picks.
Bouncy Balls 2
Quirky and funny, these silly bouncy balls pay out for clusters, not paylines. Cascading wins mean that a paying combo will disappear, letting new bouncy balls fall in. The Bonusball can't join a cluster, but 3 or more scattered anywhere will trigger free spins! Free spins start on a 5x5 grid, but if you land a Powergrid ball, the grid will expand for the rest of your free spins!
Fluffy Too
The sequel to wildly popular Fluffy Favourites, Fluffy Too sees the cuddly critters take a trip to the seaside. Get 3+ scattered coins for the Coin Pusher round where you can win 100x your bet, or get 3+ elephant scatters to trigger up to 25 free spins. The elephant is also wild, and will pay double for any wins it makes.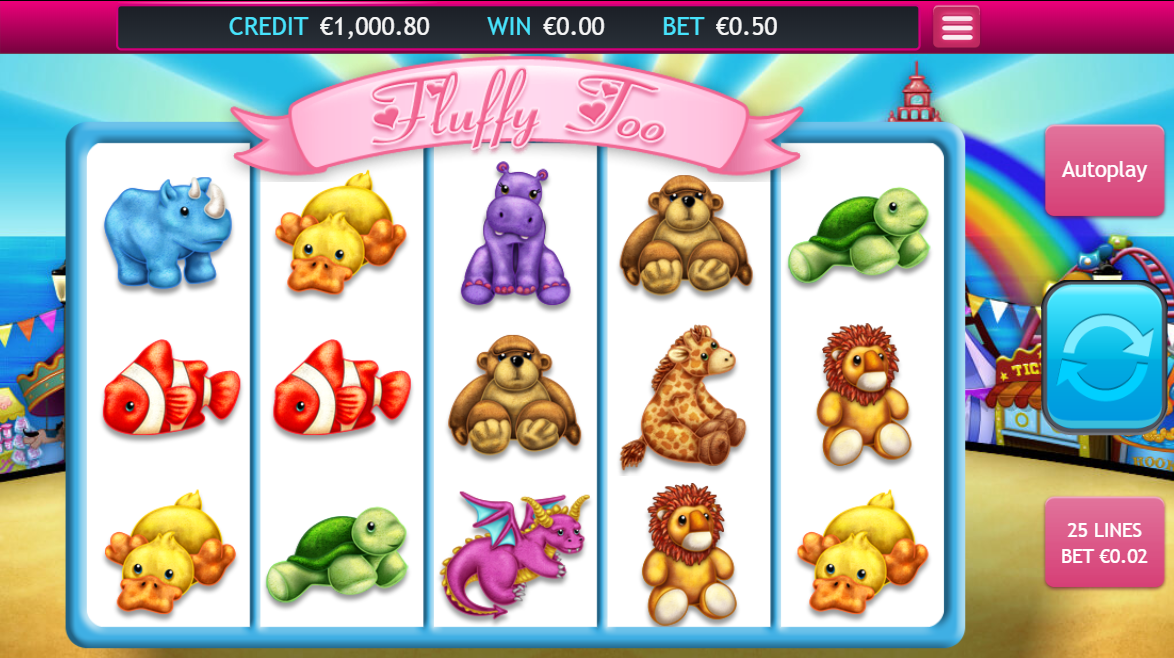 Betfred Bingo Additional Games rating: 7 / 10
Betfred Bingo Mobile and App Review
Playing Betfred Bingo on mobile can be convenient, but the absence of a dedicated Bingo app is a drawback. Previously, there was a Betfred Bingo app, but it has been taken down, leaving players with only the option of using the website on their mobile devices. While there is an app for casino and sports betting, navigating the Bingo section is exclusively through the website.

Using the website on mobile is perfectly manageable; the site adjusts to fit the screen, ensuring basic functionality. However, the experience lacks the smoothness and convenience that a dedicated app could provide. It's not as seamless, especially when compared to the user experience on a computer.

For players accustomed to the ease of mobile apps, relying solely on the website might feel like a step back. The absence of a dedicated Bingo app impacts the overall convenience, making the mobile experience less enjoyable than it could be. Hopefully, Betfred Bingo will reintroduce a dedicated app in the future to enhance the mobile gaming experience for its players.
Betfred Bingo Mobile rating: 7 / 10
Betfred Bingo Responsible Gambling
At Betfred Bingo, responsible gaming is a priority. Players can set deposit limits for 24 hours, 7 days, or 30 days, ensuring a controlled gambling experience. Decreasing limits is immediate, in case players want to curb their gambling. However, increasing limits requires a thoughtful approach, with a mandatory 24-hour waiting period to reconsider.

Reality Checks serve as helpful reminders, aiding self-assessment and habit tracking. Adjustments to these alerts are immediate for increased frequency, while decreased alerts will go live after 24 hours.

To encourage transparency and good budgeting habits, players can access their transaction history, including deposits and withdrawals, in the Members area.

All these features are conveniently located in the Safer Gambling section of the Members account, empowering players to maintain responsible gambling habits while enjoying their gaming experience.
Betfred Bingo Responsible Gambling rating: 8 / 10
Betfred Bingo Banking Review: Available Payment Methods
Betfred Bingo offers lots of convenient payment methods, making it easy for players to get on with enjoying their games. You can deposit using popular options like Visa, Mastercard, Neteller, Skrill, Skrill 1-Tap, PayPal, and Paysafecard. The minimum deposit of £5 is fantastic, providing affordable play to players. This low threshold ensures that players can dive into the gaming experience without a significant financial commitment. The inclusion of well-known payment platforms like PayPal and Paysafecard adds a layer of security and familiarity, enhancing the overall user experience. Betfred Bingo's diverse and budget-friendly payment methods make it convenient for players to manage their finances and indulge in their favourite games.
Available Payment Methods:
| | |
| --- | --- |
| Money Bookers / Skrill | |
| Visa | |
| Master Card | |
| Paypal | |
| Neteller | |
| Paysafe card | |
Betfred Bingo Payment Methods rating: 8 / 10
Betfred Bingo Banking Review: Depositing
Betfred Bingo offers easy payment methods like Visa, Mastercard, Neteller, Skrill, PayPal, and more. You can start playing with just a £5 deposit, making it affordable for everyone. You won't find a lower minimum deposit than this in the UK market! These payment options are safe and convenient, ensuring a smooth and stress-free gaming experience. Betfred Bingo values simplicity and accessibility, making it a great choice for players wanting hassle-free transactions.
Betfred Bingo Depositing rating: 8 / 10
Betfred Bingo Banking Review: Withdrawals
Withdrawing money from Betfred Bingo is fairly quick, taking up to 48 hours. While it's not the fastest compared to some sites offering same-day withdrawals, it's still relatively speedy in the online bingo world. The process was straightforward, and the waiting time wasn't too long, which is a good thing. However, it would have been even better if they could speed it up a bit more, especially when some competitors manage to process withdrawals more swiftly. The minimum withdrawal amount is £5, which is very good. Overall, it's a decent experience, but a bit of improvement in the speed department would make it even more convenient for players.
Betfred Bingo Withdrawing rating: 7 / 10
Betfred Bingo Customer Service Review
Contacting Betfred Bingo's customer service was generally positive. The live chat feature connected us quickly, and the staff were friendly and helpful most of the time. However, our first interaction was a bit disappointing; they provided incorrect information about the newbie room and free bingo, which was confusing. Despite this initial hiccup, further interactions were more reliable and helpful. The availability of email and phone support is a plus, providing various options for assistance. Overall, while there was a slight misstep in the beginning, the customer service team was mostly efficient and accommodating, making it relatively easy to get the help needed when playing on Betfred Bingo.
Betfred Bingo Customer service rating: 7 / 10
Betfred Bingo Available Support
Conclusion
In conclusion, our experience with Betfred Bingo was a mix of positive and negative aspects. The site offers a decent variety of bingo rooms, with options for players with different budgets. The availability of penny bingo games is a highlight, catering to those looking for budget-friendly options. However, the absence of free bingo rooms for regular players after the newbie stage was disappointing. The website's functionality was standard, with clear navigation, but being such a huge site meant it was rather packed with info. Customer service was generally helpful, although there was a minor issue with incorrect information initially. Overall, Betfred Bingo provides a reasonable gaming experience, especially for those interested in penny bingo, but it could benefit from improvements in the customer service accuracy and the availability of free bingo options for regular players.
Betfred Bingo Overall rating for Betfred Bingo: 7 / 10