Buzz Bingo: A Review of Offers, Bonuses and Promos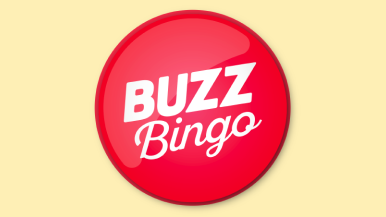 Get £40 Bingo Bonus, or up to 200 Free Spins, or claim both
Over 1000 slot games and 23 bingo rooms to choose from
Penny bingo all day in a dedicated room
Live bingo games hosted on camera every day
New players. Deposit £10, stake £10 on Bingo, get £30 bonus (x4 Wagering) & £10 Club voucher, &/or stake £10 on slots, get 200 x 10p Fishin' Frenzy spins (x20 wagering) & £5 Club slots voucher. Use winnings in cash balance/further deposit to claim both. £5 minimum withdrawal. 18+
Buzz Bingo Review Intro
Buzz Bingo, a renowned name in the world of bingo, holds a significant place both online and in physical bingo clubs across the UK. The site's vibrant theme of red and white, coupled with its glossy, bubbly style, is great to look at and does the site credit. For those familiar with its high street bingo clubs, the online experience seamlessly mirrors the excitement of playing in person.

In terms of how good it is compared to competitors, Buzz Bingo stands out. The transition from in-person to online play is smooth, catering to a wide audience. The site's user-friendly interface makes navigation easy, even if it's your first time playing online bingo. The variety of games ensures there's something for everyone, whatever you like to play. Plus, the site's robust community features add a social touch, making players feel connected.

Overall, Buzz Bingo impresses with its engaging design and extensive game selection, offering a delightful experience for bingo enthusiasts, both online and offline.
Our Buzz Bingo Review Score
We carefully examined Buzz Bingo's website and reviewed every aspect in detail. We rated each part and calculated an overall score for the entire site. This evaluation is designed to help you in determining if Buzz Bingo is the right choice for you. Here's our complete review score for every feature on Buzz Bingo.
| | |
| --- | --- |
| Overall Score | 8 / 10 |
| Welcome Offer Rating | 9 / 10 |
| Existing Player Promotions Rating | 8 / 10 |
| VIP & Loyalty Rating | 5 / 10 |
| Product Rating | 8 / 10 |
| Branding Rating | 8 / 10 |
| User Experience Rating | 8 / 10 |
| Bingo Rooms Rating | 9 / 10 |
| Bingo Games Rating | 8 / 10 |
| Additional Games Rating | 8 / 10 |
| Mobile Rating | 8 / 10 |
| Responsible Gaming Rating | 8 / 10 |
| Jackpots Rating | 8 / 10 |
| Penny Bingo Rating | 9 / 10 |
| Payment Methods Rating | 8 / 10 |
| Depositing Rating | 8 / 10 |
| Withdrawing Rating | 7 / 10 |
| Customer Support Rating | 9 / 10 |
Buzz Bingo Pros & Cons
Curious about the highs and lows of Buzz Bingo but short on time for a lengthy review? Get a quick overview of the site's key advantages and disadvantages here:
Over 1000 slot games and 23 bingo rooms to choose from
Penny bingo all day in a dedicated room
Live bingo games hosted on camera every day
No loyalty scheme
Withdrawals take 2-10 days which is quite slow
Buzz Bingo New Customer Welcome Offer
Get £40 Bingo Bonus, or up to 200 Free Spins, or claim both
New players. Deposit £10, stake £10 on Bingo, get £30 bonus (x4 Wagering) & £10 Club voucher, &/or stake £10 on slots, get 200 x 10p Fishin' Frenzy spins (x20 wagering) & £5 Club slots voucher. Use winnings in cash balance/further deposit to claim both. £5 minimum withdrawal. 18+
Buzz Bingo Offer Breakdown
You can choose your welcome offer on Buzz Bingo! When you join, deposit £10 and spend it on bingo to claim £30 online bingo bonus plus £10 bingo bonus for use in any Buzz Bingo club. Or, deposit £10 and spend it on slots to claim up to 200 free spins on Fire Blaze Blue Wizard Megaways. You can even spend £20 and claim both!

The £30 online bingo bonus can be spent in any room, and has a x4 wagering requirement to turn it into cash. The £10 club bingo bonus will come to your email address, and can only be spent in a brick-and-mortar Buzz Bingo club.

The slot spins are for Fire Blaze Blue Wizard Megaways (what a mouthful of a name!), and they will be given as a £20 slots bonus from which 40-200 spins at a value of 10p-50p per spin can be played, depending on how much you choose to spend per spin. The slots bonus has a x20 wagering requirement.

Be sure to note- deposits made via PayPal or Paysafecard WILL NOT qualify for the welcome offer! You have to use debit card or Apple Pay for your deposit if you want the offer.
Buzz Bingo Welcome Bonus Our Verdict
Buzz Bingo's welcome offer provides flexibility, allowing players to choose between two enticing options, or even go the whole hog and take both. The ability to select either a £30 online bingo bonus and a £10 bingo bonus for in-person play or up to 200 free spins on Fire Blaze Blue Wizard Megaways caters to the fact that many players have specific preferences on what they like to play. What makes this offer exceptional is the rare opportunity to claim both bonuses by depositing and spending £20! This option really sets Buzz Bingo apart.

When we played, we of course had to snag both bonuses! Claiming both welcome offers was such a novel experience, it really increased our excitement to get playing. The online bingo bonus, usable in any room, and the slot spins, albeit specific to Fire Blaze Blue Wizard Megaways, gave us a solid starting point on the site. However, it's disappointing that deposits via PayPal or Paysafecard do not qualify, so we had to use debit card or Apple Pay.

As well as the two bonuses, the in-person bingo voucher adds a unique social element to the welcome offer which we've never seen another site do. Overall, the flexibility of a choice of offers, and the opportunity to enjoy both online and in-person bonuses, make Buzz Bingo's welcome offer a promising start to our time on the site.
Buzz Bingo Welcome offer rating: 8 / 10
Using The Buzz Bingo Welcome Bonus
It takes just a minute to deposit on Buzz Bingo; it's super easy to do, and the site's cashier ensures your money will be secure. Here's how to deposit money to your Buzz Bingo account:

1. Create an account, or log in

2. Click 'Deposit'

3. Select your payment method and enter how much you want to deposit

4. Click 'Deposit' to complete your transaction

You can then return to the site to wager your £10. Wager it on bingo to get the bingo bonuses, or on slots to get the free spins. Once you have wagered £10 on your chosen games, you will then be granted your bonus!
Buzz Bingo Welcome Bonus Terms
New players. Deposit £10, stake £10 on Bingo, get £30 bonus (x4 Wagering) & £10 Club voucher, &/or stake £10 on slots, get 200 x 10p Fishin' Frenzy spins (x20 wagering) & £5 Club slots voucher. Use winnings in cash balance/further deposit to claim both. £5 minimum withdrawal. 18+
Buzz Bingo Free Bingo & Newbie Rooms
Buzz Bingo does offer free bingo every day! Free bingo is a fantastic deal, because you can play without spending a single penny. Sure, the games are very busy, and you have a much lower chance of winning. Sure, the prizes may not be huge. But if you just want to chill out, have a chat, and enjoy some games, there's nothing better than free bingo!

There is also a newbie room where new players on the site can hang out and get to grips with how bingo works. Best of all, there's free bingo to play there! There are daily prizes up for grabs, and new players can rest assured that chat hosts are always on hand to help you out if you should need it.
More Buzz Bingo Welcome Offers
Buzz Bingo's welcome offer is a choice of either bingo or slots, or you can even choose both! This is so rare to see, and was a very exciting prospect. If you choose bingo, you'll need to deposit £10 and spend it on bingo games. Then you'll receive £30 in bingo bonus, plus a £10 bingo voucher to be used in any Buzz Bingo club.

If you choose slots, you will need to deposit £10 and spend it on slot games. This will unlock up to 200 free spins for you, which are for the slot Fire Blaze Blue Wizard Megaways. It says 'up to' because the freebie is given as a £20 bonus to be played on that slot, and if you set the spin price to minimum, you will get 200 spins from that £20 bonus.

You can also choose both offers! Deposit £20, spend £10 on bingo, and £10 on slots, and you'll receive the full package- £30 bingo bonus, £10 club voucher, and up to 200 free spins!
Buzz Bingo Technical Specifications
| | |
| --- | --- |
| Site Name | Buzz Bingo |
| Software | Playtech |
| Welcome Offer | Get £40 Bingo Bonus, or up to 200 Free Spins, or claim both |
| 1st Deposit Bonus | 5,000 pts |
| No Deposit Bonus | None |
| Free Bingo | No |
| Promotions | Yes |
| Min. Deposit | £5 |
| Min. Withdrawal | £5 |
| Deposit Methods | |
| Established | 2017 |
| UK Gambling Commission | License number 2355 |
Buzz Bingo Review: Existing Player Promotions
There are plenty of promotions once you've enjoyed your welcome offer! Check out seasonal promos, guaranteed jackpots, penny games with boosted prizes, a prize wheel, and more! These offers have a variety of entry requirements; some require a minimum stake during the promotional period, whereas others are just held in a specific room at a certain time.

Promotions are a fantastic way for sites to show appreciation to their players, and Buzz Bingo certainly does that. Players can check out the promotions page to see what's currently available, or you can opt in to emails, texts, or post to receive offers directly. Buzz Bingo has a mix of longer-running offers and short-term deals to keep things balanced between consistent and interesting.
Bingo Whirly Wheel - Spend £5 or more on bingo each day to get a daily spin on this prize wheel. You could win from 30p to £5 bingo bonus each time you spin!

Pennies to Hundreds - Play 1p and 2p games in the Link Room for your chance to win £100! These penny games are played on Tuesdays and Thursdays from 8pm to 11pm.

Monster Mondays - This seasonal promotion offers £50,000 in prizes every week, given as 5x £10K jackpots in the 5 Line Room. Boosted jackpots are always a great way to increase excitement about a game!
Buzz Bingo Existing Player Promotions rating: 8 / 10
Buzz Bingo Review: VIP & Loyalty
Buzz Bingo's absence of a loyalty scheme is notable, and for many players, loyalty programs offer a sense of appreciation for their ongoing play on a site. While most players enjoy being rewarded for their loyalty, it's important to acknowledge the industry-wide shift towards other promotions, driven by a focus on responsible gambling. Many sites, including Buzz Bingo, are opting for a variety of other offers rather than traditional loyalty schemes.

The fact that Buzz Bingo doesn't have a loyalty scheme may be for any number of reasons, but it's hard to criticise a decision that aims to not incentivise player spending, if that is indeed the cause. While a loyalty scheme might appeal to some, Buzz Bingo's decision reflects a broader trend across UK sites, prioritising player well-being. Although loyalty rewards are missed, the variety of promotions should cater to most player preferences.

Ultimately, while a loyalty program would be appreciated by some, Buzz Bingo's current strategy reflects a balanced approach, keeping players engaged with fun and responsible promotional offers.
Buzz Bingo VIP & Loyalty rating: 5 / 10
Buzz Bingo Product Review
Buzz Bingo impresses with its user-friendly build, making it exceptionally easy for newcomers to find games right off the bat. The site's straightforward approach is welcoming, creating a hassle-free experience for new and experienced players alike. Regular promotions keep things exciting, ensuring there's always something fun happening. Bingo room sizes vary, with everything from a dozen players to hundreds depending on the game, and ticket prices are generally reasonable, from 1p to £2 with most common being around the 10p mark.

After claiming the welcome bonus, diving into the huge range of games is a great next step. Exploring different bingo rooms and trying out slots is the best way to find something you'll love, or you can check out the 'Brand New' section under slots to see what's recently been added. Personally, we found the site enjoyable to browse; we liked the glossy design and the chance to connect with fellow players- and 'Chat Stars' aka chat hosts!

Without a doubt though, the best thing about Buzz Bingo is how they've integrated the online site with the physical clubs. You can transfer your balance from your online account to your club balance and vice versa, as well as your bingo welcome offer online including a club voucher. Buzz Bingo really makes it easy to enjoy everything they have to offer without a hassle jumping between the two.
Buzz Bingo Product rating: 8 / 10
Buzz Bingo Branding Review
The design of Buzz Bingo's website gives out a friendly vibe from the start, making it warm and welcoming for players, whether it's your first time playing here or you're a regular. The glossy red and navy colour scheme, matching with the Buzz Bingo clubs' branding, creates a cohesive experience. It feels familiar and inviting, especially for those familiar with the physical clubs.

While fairly unique, the site still follows the expected layout for a bingo site; it doesn't try to do anything too crazy! It doesn't overwhelm with flashy graphics but focuses on simplicity, ensuring players can quickly find what they're looking for. The design definitely does create a pleasant atmosphere for chilling out with a cuppa and some bingo. Overall, Buzz Bingo's design strikes a balance between warmth and modern tech, and we really liked how it looked when we played.
Buzz Bingo Branding rating: 8 / 10
Buzz Bingo User Experience Review
Our experience with Buzz Bingo was very simple and user-friendly when using both the website and the app. Your average player would find it simple to locate games, rooms, and promotions, as everything is well signposted. For new players, landing on the main app or homepage, the standout features were the prominently displayed games and a scrolling banner of current promotions. The layout was very similar on the app and the website; games and bingo rooms were clearly labelled and easily accessible without jumping through hoops to find them.

Finding our way around was hassle-free, and the site feels friendly and easy to use wherever you go. Games were neatly categorised, making it fun and simple to explore your different options. Promotions were grouped on the Promos page, and it was easy to understand the available offers with a clickthrough page offering more info for each. The design of the site is modern and feels very well built, with no broken links, missing pages, or confusing loops when trying to find something. Overall, our experience on Buzz Bingo was smooth and uncomplicated, making it a good choice for players looking for hassle-free play.
Buzz Bingo User Experience rating: 8 / 10
Buzz Bingo Rooms Review
Buzz Bingo has 23 different bingo rooms, which is a huge lobby compared to competitors! This is more than double the rooms that we see on other sites, so players will be truly spoiled for choice here. Rooms like Buzz Bingo Blast and Go Go Bingo are exclusive to Buzz Bingo, and there are six different variants to choose from. Penny bingo, free bingo, and more budget-friendly options are available, as well as big prizes and whopping progressive jackpots. Rooms on Buzz Bingo are busy, with upwards of 100 players being the norm, and more in popular rooms. There are themed rooms, games with special features, and even a whole section for 'Live Bingo', which is something we haven't seen before. Live Bingo is when games are streamed with a real host on camera, so you can get the real bingo club feel from home.
Buzz Bingo Rooms rating: 9 / 10
Buzz Bingo Best Bingo Rooms
Live Bingo - The live bingo stream runs from 12 midday to 10pm every day, and there are different bonuses available every hour or two. Double prizes for double numbers, 1TG and 2TG treats, a wheel of fortune, and more are all part of these games throughout the afternoon!

Buzz Bingo Blast - In this unique room, you choose your ticket price. The more you pay, the bigger the prize pot if you land the full house. There are only 36 balls in play, and one ticket per player, so games go fast!

1p Bingo - This penny bingo room offers 90-ball bingo, and the tickets are always just 1p. Every ticket, every game, all day forever. That's budget bingo done right!
Buzz Bingo Chat Review
Fluffy Favourites Bingo - In between bingo with the cute Fluffy Faves characters, plenty of players were having a chat in here. Most of the conversation revolved around the game- 1TG, WD, etc- but players were also greeting each other and chatting about their day.

Cash Cubes - Less chat in here, but still a few players chiming in. A chat host was keeping the conversation going, asking roomies about what they had planned for the weekend, and a couple of players did join in with a chat game.

Deal or No Deal Bingo - A chat host was running a game when we played in here, and roomies were joining in with enthusiasm. The chat was lively with players announcing which numbers they had left to go, as well as celebrating or commiserating when the game ended.
Buzz Bingo Games Review
Buzz Bingo has a diverse range of bingo games available on the site, including some less common variants! Of course, they have classic 90-ball games, and plenty of them; some even have special features, like Deal or No Deal Bingo where you can play a bonus round if you win. As well as 90-ball, there is also 80-ball bingo, 75-ball bingo, and a 'Specials' section with unusual variants like 36-ball and 40-ball.

Buzz Bingo also boasts Live Bingo- something we have only seen on this site. Join the hosts for a game livestreamed right to you, all in real time. There are different special features added to these live games that change every hour or two, keeping things exciting!
90-ball Bingo - found in rooms like Fluffy Favourites Bingo and Flash Bingo, you win for 1 line, 2 lines, and the full house. Some rooms have extra fun features, like Deal or No Deal Bingo with its Banker round for winners.

80-ball Bingo - this variant uses 80 balls and a 4x4 grid. Play it in The Money Drop Bingo room, with a thrilling trapdoor feature, or the Go Go Bingo Room with cheap tickets.

75-ball Bingo - popular across the pond in America, this version is played on a 5x5 grid and can be found in Deal or No Deal 75, Spirit Twister, and the 5 Line Room.

40-ball Bingo - you can play this variant in the Rainbow Riches Bingo room, where you'll get a ticket containing 8 numbers to be matched.

36-ball Bingo - found in the Cash Cubes room and Buzz Bingo Blast, this unusual variant gives players the chance to try something a little different.
Buzz Bingo Games rating: 8 / 10
Buzz Bingo Jackpots
The bingo games on Buzz Bingo have jackpot prizes for winning the game, as well as progressive jackpots for if you win the game and meet specific criteria, like calling bingo within a certain number of balls drawn.

The Live Bingo Room also has a variety of extra prizes available every day, with things like 1&2TG prizes, double jackpots, and a prize wheel available at various times between midday and 10pm.

If you prefer slot games, there is a whole section devoted to Jackpot Slots. These games have the usual prizes for paylines, but also big progressive jackpots waiting to break. Check out these games if you love mega prizes, especially the Daily Drop games where the jackpots have to be won at least once a day!
Buzz Bingo Jackpots rating: 8 / 10
Buzz Bingo Penny Bingo
Buzz Bingo has a penny bingo room dedicated to 1p games all day, every day. The 1p Room has games every few minutes, and is surprisingly not as busy as some penny rooms we have seen. The jackpot varies, but is usually a few pounds, depending on how many players are in the room. Tickets, of course, cost just a penny, ensuring that players will get plenty of bang for their buck. If you want a site that offers wallet-friendly bingo games without having to wait hours to play, Buzz Bingo's 1p Room is exactly what you need. You can keep track of your spend using deposit/loss limits, and penny bingo is the perfect way to play without burning through your deposit too quickly.
Buzz Bingo Penny Bingo rating: 9 / 10
Buzz Bingo Side Games Review
The side games on Buzz Bingo are a real treat! Within the bingo rooms, there's a decent variety of slot games to enjoy. What's great is that they're super easy to play. When we tried them, we just clicked a button, and off the reels went! The best part? We didn't have to leave the bingo room – the slots are right there, making it effortless to switch between bingo and slots. The games are colourful and lively, adding to the overall excitement. Whether we wanted to spin for big wins or just have some fun, there was a slot game for every mood. Plus, the graphics and sounds made the experience immersive. It's nice that Buzz Bingo combines bingo and slots so seamlessly, making our gaming time enjoyable even between bingo rounds.
Buzz Bingo Slot Games Review
Buzz Bingo offers an extensive collection of slot games, boasting over 1000 options to choose from. Navigating the selection is straightforward, with categories like new games, instant wins, Drops & Wins, and the full A-Z catalogue. The variety is indeed huge, catering to diverse gaming preferences. When we explored the options looking for something to play, we appreciated the organised layout, especially with so many choices! The new games section kept things fresh, and the "Drops & Wins" category added excitement with potential prizes.

While the variety was impressive, our enjoyment was mixed. While there were plenty of choices, it was a little hard to find exactly what we wanted. Aside from 'new', and specific jackpot slots, there wasn't really any other way to filter between slots. However, the vast selection ensured there was always something new to try. Overall, the sheer number of games makes Buzz Bingo a go-to platform for slot enthusiasts.
Buzz Bingo Top Slot & Games
Action Bank
This industrial-looking slot has simple graphics; X's, O's, BARs, and 7's make up the majority of the board, plus a wild joker symbol, and a scatter symbol that launches the Big Bank Bonus round if you get 5 of them. This consists of a prize pick where you can win up to up to 30 free spins, and you may even get the chance to win the bonus.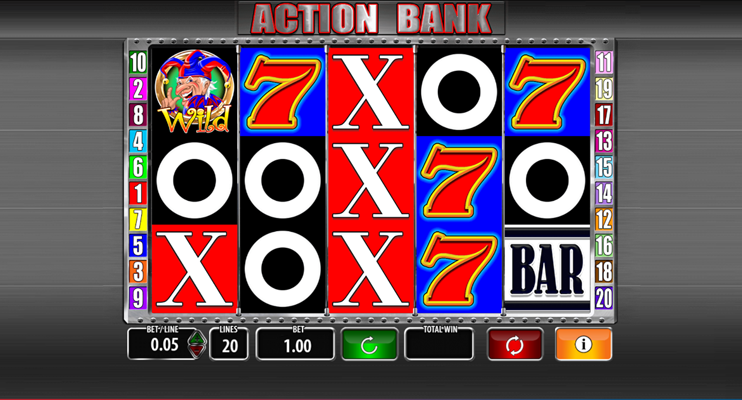 Cleopatra
The timeless classic is still going strong- join the queen of the Nile as you seek your fortune. The slot mechanic is simple, and 3+ scattered Sphynx symbols will trigger free spins.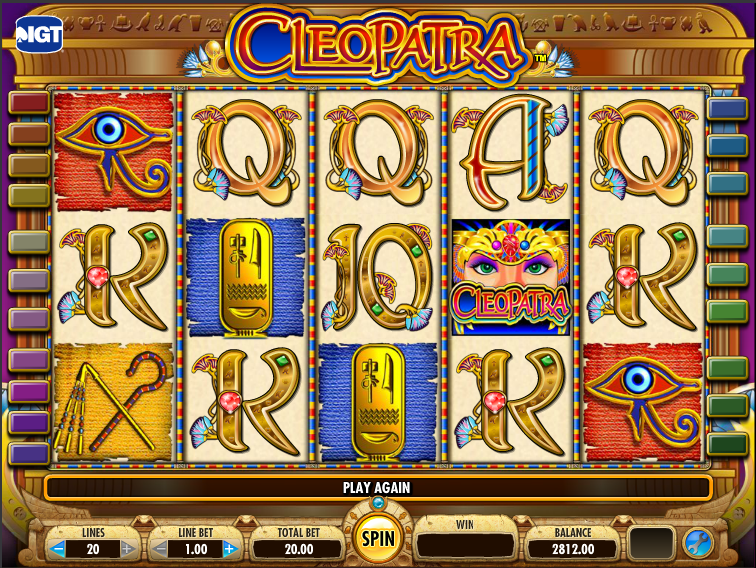 Fluffy Favourites Fairground
The Fluffy animals are back, and this time they're at the fair! Like previous Fluffy games, you can trigger the Prize Pick round to win up to 100x your bet, launch up to 25 free spins, and double wins made with the elephant wild symbol.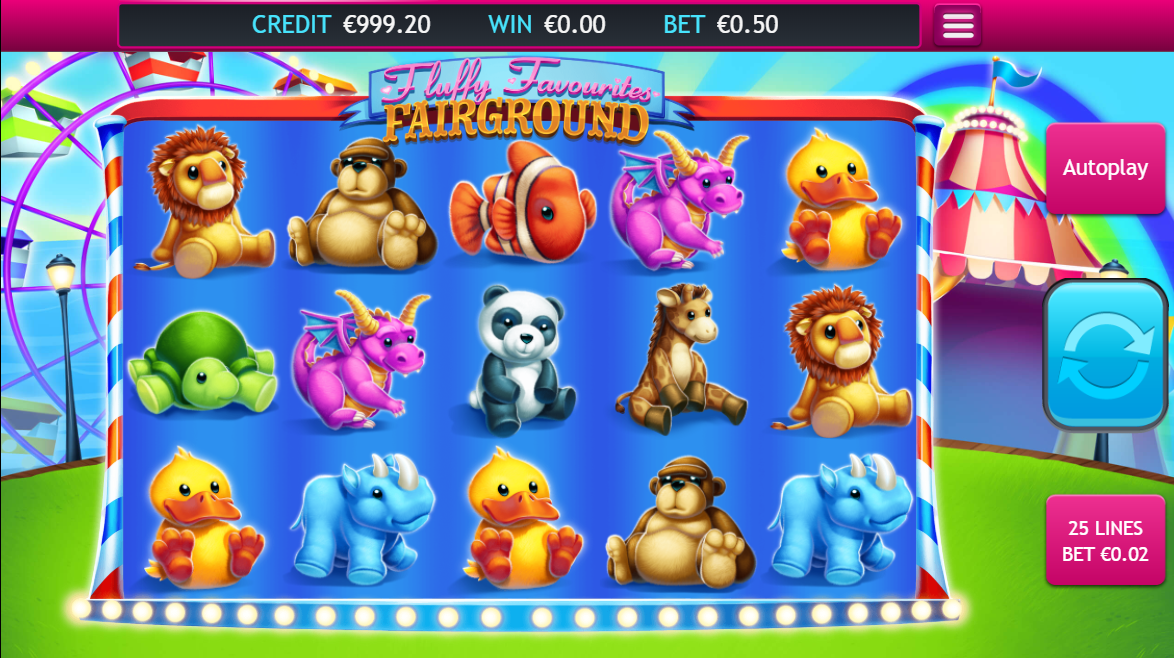 Sweet Bonanza Xmas
This snow-covered variant of Sweet Bonanza is a frosty sweet treat. 8 or more of any symbol will pay you a win, regardless of where they are on the board. Winning symbols vanish to make way for new ones to drop in- watch your wins cascade. Land four or more lollipops to win some free spins!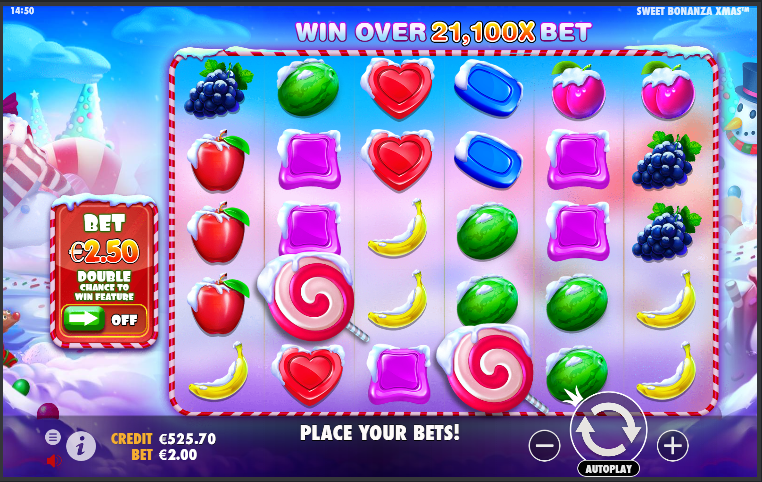 Buzz Bingo Additional Games rating: 8 / 10
Buzz Bingo Mobile and App Review
Using Buzz Bingo's mobile version and mobile app were both super convenient. The branding consistency with the app, website, and physical clubs was nice, creating a familiar atmosphere. The mobile app allowed us to play our favourite games wherever we went, but if you don't want the app (or don't have space for it), you can just play on the mobile site- it works great too. What we found really handy was the ability to pre-buy tickets on the app. It meant we could buy tickets for games while on the move and jump right in when we got home, saving time and giving us something to look forward to. The layout was easy to navigate, so we had no trouble finding games and exploring different rooms. While the app didn't bring any extraordinary features, the convenience of playing on our phone and the ticket pre-buying option made our gaming experience smoother. It's a practical choice for those who enjoy playing bingo on the go.
Buzz Bingo Mobile rating: 8 / 10
Buzz Bingo Responsible Gambling
When you play on Buzz Bingo, there are lots of responsible gambling tools and features to help you stay safe and in control when you play. You can access any of these tools to support you:

Deposit Limits - set a budget for each day/week/month. This will be the maximum you can deposit during that period, and you cannot add any more to your account.

Loss Limits - set limits on a maximum you are willing to lose in a month, and you will not be able to play until the next month if you hit that limit.

Time Out - freeze your account for 24 hours to six weeks if you want to take a break from playing.

Gameplay Reminders - you can turn on these pop up notifications to remind you how long you've been playing and break immersion for a reality check.

Self Exclusion - lock your account irreversibly for six months to five years if you need to take a longer break.

Staying in Control - find information here about safer gambling charities and other resources.

Buzz Bingo Clubs - get info about how to play responsibly when you visit a Buzz Bingo club in person.
Buzz Bingo Responsible Gambling rating: 8 / 10
Buzz Bingo Banking Review: Available Payment Methods
Depositing and withdrawing is easy on Buzz Bingo. The site's cashier is uncluttered and straightforward, so even new players will have no trouble with the banking. The minimum deposit is £5, which is the lowest we've seen on a UK site. This makes Buzz Bingo a good choice for players who want a budget option that allows lower deposit amounts. The minimum withdrawal amount is also £5, which is good. The only way to withdraw less than £5 is if you are closing your account. There are no charges from the site for depositing or withdrawing, and you cannot cancel or reverse a withdrawal once you have submitted for it. Banking on Buzz Bingo is incredibly simple, and will make it easy for even newbie players to get started playing.
Available Payment Methods:
| | |
| --- | --- |
| Visa | |
| Master Card | |
| Paypal | |
| Paysafe card | |
| Apple Pay | |
Buzz Bingo Payment Methods rating: 8 / 10
Buzz Bingo Banking Review: Depositing
Depositing at Buzz Bingo is straightforward and secure. They accept various payment methods, including debit cards like Visa and Mastercard, as well as Apple Pay. The process is hassle-free; you enter your card details, select the amount you want to deposit, and confirm the transaction. They also ensure your details are safe and encrypted for security.

Additionally, Buzz Bingo allows deposits through PayPal and Paysafecard for added flexibility. Using these methods, you can easily fund your account for a seamless gaming experience. The selection of payment options makes it convenient for players with different preferences. Overall, the depositing process at Buzz Bingo is user-friendly and accommodating, ensuring players can start enjoying their games without any complications.
Buzz Bingo Depositing rating: 8 / 10
Buzz Bingo Banking Review: Withdrawals
Withdrawing is simple on Buzz Bingo, but it isn't necessarily the fastest. The minimum withdrawal amount is £5, which is low compared to other casinos.

When you request a withdrawal, it will take 1-2 days to process, with fraud checks being completed during this time. After your withdrawal is processed, it will usually take 2-5 working days for the money to reach you. PayPal withdrawals may be faster, and some debit cards may take up to 10 working days.

This is quite a long time for a withdrawal, with some competitors completing transactions in just an hour or two. That said, £5 is a low minimum for withdrawals, so players who prefer to deposit and play with smaller amounts may find these lower banking limits suit them. The process of withdrawing is easy to follow and only involves a few steps.
Buzz Bingo Withdrawing rating: 7 / 10
Buzz Bingo Customer Service Review
Buzz Bingo has great customer service options available to ensure that players always feel supported on the site. The Help section has everything players need to get answers to their questions and solve any problems that may arise:

FAQs - see lots of useful info and tips on things like deposits, withdrawals, account, promotions, and more. It's neatly organised to make finding the answers you need simple.

Live Chat - log in to access this handy tool, where you will be connected with an agent within 20 seconds. This is the fastest and easiest way to get in touch.

Email - fill in the contact form to request help via email, and the team aim to respond within 24 hours.

Write - this is unusual to see, but if you wish to write in via snail mail, Buzz Bingo ask that you provide a contact telephone number and your membership number. You can write to:
Customer Services
Buzz Bingo
Unit 1
Castle Marina Road
Nottingham
NG7 1TN

Phone - Buzz Bingo's customer service number is 0808 169 1459, and you can call to speak to someone directly.
Buzz Bingo Customer service rating: 9 / 10
Buzz Bingo Available Support
| | |
| --- | --- |
| Phone Number | 0808 169 1459 |
| Email Address | Online Form |
| Live Chat | Yes |
Conclusion
In conclusion, Buzz Bingo offers a fun, modern gaming experience. The website and mobile app are easy to navigate, providing a sense of familiarity with the consistent branding across all of Buzz's products. The variety of bingo games and slots cater to different tastes, and whatever your preference, there is likely to be something to suit you. The option to pre-buy tickets on the mobile app adds convenience to your gameplay. The depositing process is hassle-free, with multiple payment methods accepted for flexibility. While the absence of a loyalty scheme might disappoint some players, the diverse promotions and responsible gambling approach are noteworthy. Overall, Buzz Bingo provides a decent online bingo platform, suitable for players looking for a simple and convenient way to enjoy their favourite games.
Buzz Bingo Overall rating for Buzz Bingo: 8 / 10